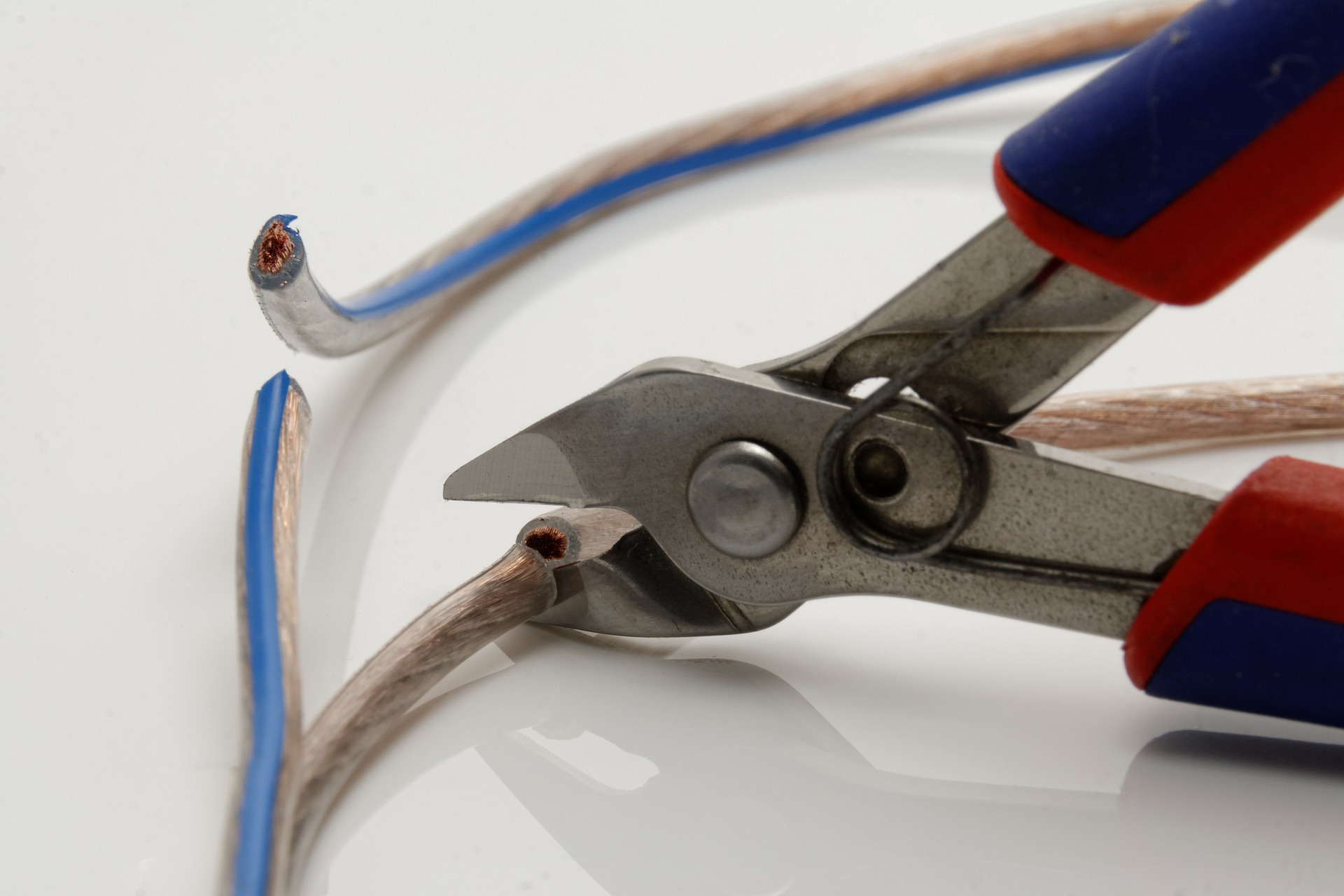 It comes to no surprise that the most unfortunate part of the email marketing game is, far and away, customers unsubscribing from your newsletters. Each follower who unsubscribes represents one less opportunity to promote your brand and get more revenue.
So why should I provide an unsubscribe link?
Well, first, you probably don't want to be breaking the CASL law which could result in a very hefty fine. What kind of hefty fine you may ask? Check out this article: 
So you need to provide an unsubscribe link for compliance. But there's also another reason less publicized but far more damaging to your brand: it affects your deliverability. How's that? Well it's a  vicious circle: If you don't provide an unsubscribe link to your subscribers, then they cannot stop receiving your emails. If they cannot stop it themselves, they will subsequently report your emails as spam. The more spam complaints you get about your emails, the more your brand's reputation takes a hit with most ISPs (Hotmail, Gmail, Outlook, Yahoo, Mail, etc). The more your brand's reputation gets tarnished, the more ISPs will simply consider your emails as spam and send it directly to the junk mail section of your subscribers inbox (which almost makes them invisible) or simply block them. How can you practice email marketing if people don't receive your emails? Impossible!
But did you know that there are actual ways to turn this negative into a positive? All you have to do is handle the rejection well and make the most of it. Here are seven of the best practices in the industry:
1- Make your unsubscribe option obvious!
People who wish to unsubscribe from your newsletter have already made up their mind about leaving. There isn't much you can say or do to change their mind. Most brands will include the link at the bottom of the footer and written in the smallest of fonts. Power to your subscribers if know where to find it. But let's face it, not all subscribers will know where to look.
And remember, most webmail clients feature their 'Mark as Spam/Junk' button at the top of the email. If the spam button is easier to find than the unsubscribe link, it's very likely that your subscribers will go for it.
So be wise, make your unsubscribe button visible. Rather than burying the unsubscribe link in the footer, give it a prominent place at the top of the email. This makes it easier for customers to find and click, thus reducing the likelihood that they will use the spam button. If you're sending targeted and engaging emails, you shouldn't have to worry about the unsubscribe link being visible to all.
Of course, we're not suggesting that you make it a focal point, just don't try to hide it.
2- If they want to leave, make it easy!
Once they've clicked on the unsubscribe link, people will access the unsubscribe landing page. This is where the real final brand experience takes place. This is where your last chance to keep them resides. The landing page usually has two main goals:
Provide the brand with a last chance at redemption towards the subscriber.

Allow the customer to leave with a positive impression of the brand which opens a door for future business.
The last thing you want to do is to further irritate customers by making the opt-out process complicated or too long. Remember, there is always a chance they cancel everything and push the spam button. You don't want that option to become tempting do you?
So make the process easy, and avoid having people jump through hoops.
3- Give them options of retention!
Speaking of jumping, don't jump to conclusions right away. You must put yourself in their shoes. It may be that recipients are interested in your products and services, but that they are receiving too many irrelevant recommendations, or just too many emails. Sometimes, providing solutions is all you need to retain your email customers.
Give them preference options so that subscribers can opt-out of product categories they are not interested in. It's just like Facebook email notifications: one can decide which notifications deserves that an email be sent and which one doesn't. Do the same with your emails.
Retention is all about dosing as well. Too many options can confuse the customer and have the person reach for the panic button (spam). This explains why, among the possible options, one of them should be to unsubscribe from everything. Show them that you are not trying to cling on to them like a desperate lover and you respect their decision.
4- Don't make people login to unsubscribe!
This is asking for trouble. You are simply going to frustrate users if you make them login, and in some cases, hunt around for lost passwords. Also, once they're logged in, the instructions to unsubscribe are rarely the first thing that comes up. Once again, it could make the panic button more tempting.
It could also be considered as a non-compliant method to unsubscribe which could raise the attention of the CRTC concerning your emails. You don't want that!
5- Grab some feedback if you can!
If you are able to find out why people have chosen to unsubscribe, this could be valuable for improving future email marketing efforts. Again, keep it simple! Don't make them work too hard. Just a few multiple choice answers and maybe a text field should do it.
6- Set expectations!
If they are immediately unsubscribed, confirm it.
If, for some reason,  they are not, make it clear to the user that it requires a lengthier time period.  Otherwise, people will just become annoyed if they receive additional emails after thinking that they have already opted out.
7- Make the process more human!
You never know when a joke or two might just save a few people from unsubscribing. If nothing else, people will leave with a more positive impression of your brand. The best example was given years ago, when the Groupon website introduced: Punish Derrick.
For those of you who don't know what Punish Derrick was, it's actually quite funny. Whenever someone would unsubscribe, they would be introduced to the man responsible for all the emails, Derrick. They would then be prompted to punish him by clicking a button. If you clicked that button, a man would walk up to Derrick and throw hot boiling coffee in his face. Derrick would then collapse in pain. A pop-up window would then appear asking  if you were satisfied with your vindictive act and offering to make it up to Derrick by resubscribing.
The concept of humanizing the person who is sending you emails, adding some comedy and creating engagement is very clever. Especially as you are asked to reconsider your opt out after inflicting pain on Derrick.
Humor has always been good for marketing. Have a funny touch!
---
How can I add an unsubscribe link to my messages in eFlyerMaker?
No need to worry, there are many ways to do so. Here is what you need to know:
eFlyerMaker will always add the unsubscribe link automatically to all your emails, even if you forget to provide one. A feature not necessarily offered by other providers.
The unsubscribe link provided by eFlyerMaker, automatically matches the language registered for your message (English or French).

Unlike other popular solutions on the market, it is not an automated translation but a grammatically correct one.

eFlyerMaker offers a free unsubscribe link that you can customize as you wish. You can identify the URL to which web page it leads to, or you can customize a page directly in eFlyerMaker. (See our Transactional & Sign-Up form guide)

And if that's not enough, you can always use your own HTML integration knowledge to create the page and link it.
No wonder we have such an amazing deliverability. We provide all the necessary mailing list management tools to keep it that way.
The possibilities are endless! See it for yourself; try out the best email marketing software on the market : eflyermaker.com