Why do you think websites are always asking for your email?
Surely they know that social media is the big thing right now, right?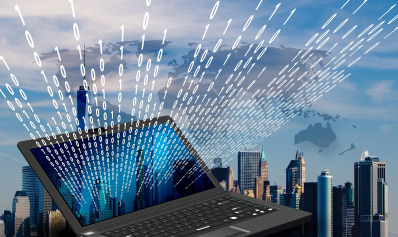 It seems that website owners will do anything to get you to "Sign Up". You need to enter your email whenever you download an ebook, create an account on a website, buy something online or order food online.
Many websites allow you to sign up using a social media service such as Facebook or Twitter. What a lot of people do not realize is that the website owner is doing this to make it easier to get your email address. When you sign up through a service such as Facebook, the Facebook API passes your name and email to them. Allowing you to sign up via Facebook just makes the process of giving them your email address easier.
If you want to talk about numbers, email is the biggest social network online. Do you know anyone who uses the internet who does not use email? Neither do we. And while your social media tastes may change over the years, you will probably continue to use the same email address for many years.
Some people in their early 30's are still using the email they had in high school.
This is why email marketing is such a powerful tool for website owners.
Today we would like to talk about the importance of email and explain why you need to have an email newsletter.
1- People Check Their Emails
Despite the odd complaint about spam, most of us check our emails every week if not every day, many times a day.
This seems like a small point, but it is actually quite significant. When someone logs onto Facebook, they may only see five to ten per cent of the updates from pages they subscribe too. The situation on Twitter is no different. Even if you use Twitter frequently, when you login to check your home page feed, you will probably only see Tweets from the last hour or so. But email is different.
There is a risk of your email not getting opened if your headline is boring and there is a small risk of being placed in the spam folder too; however you can be guaranteed that your email message will be sent. And if someone has been on holiday for a week, your email will still be there for them to read when they return. That illustrates how powerful email marketing can be.
2- You Can Connect with Your Readers & Customers
The secret to making money online is to develop relationships with people. Blogs build relationships with their readers. Online stores build relationships with customers. A good relationship can lead to more sales. On the other hand, a bad relationship could lose you a customer forever.
Experienced marketers understand the need to connect to their target audience. They know the success of their campaigns depend on it.
By emailing readers and customers on a regular basis, you can connect with them on a level that you could never reach with one hundred and forty characters on Twitter. This helps you develop trust and loyalty.
3- It Offers Targeted Customer Communication
Email marketing services and applications allow you to send emails to a select group of people from your list. It's called segmentation. You can customize emails so that an email is only sent to those who clicked on a link in your last email, or target people from a specific region. This gives you a huge amount of control over who sees your messages and who does not.
For us, one of the best things about sending out an email to subscribers is that it happens in real time. You can send an email to thousands of people and see your website traffic increase immediately.
4- You Can Analyze Everything
Email Marketing is not something you need to do blind. If there is something you would like to know about your audience, you can track it.
You can track important metrics such as clicks, emails open rates, subscription rates, unsubscribe rates, return on investment (ROI), social media shares, and more. You can also do split testing within your group to see what email subject lines get the most opens.
5- Email Marketing is very Cost Effective
Consider the prices for printing flyers. You have to pay for the conception, the printing and then the distribution. And those cost are not cheap. However, the average price of email marketing services for each subscriber gets cheaper as you gain more subscribers. For example, we charge $150 for up to 25,000 subscribers; and the plan allows you to email subscribers as many times as you wish. If you were to pay 0.01$ for each email, your very first campaign with 25 000 recipients would cost you 250.00$. You end up saving 100.00$ already. And this is just one campaign. You can send as many campaigns as you wish.
When compared to other advertising mediums, email marketing is not only the most effective way of targeting customers, it is also one of the cheapest.
And that's for a bigger company. If you're a smaller company, remember that eFlyerMaker do not charge you until you reach 2 500 subscribers.
So How do I Get Started?
Sign-up: eFlyerMaker's sign-up page
Get acquainted with the app: Guides and tutorials
Add a sign-up form to your website A.S.A.P: Fastest way to add a signup form on my website
If your website is part of WordPress, check this out: eFlyerMaker Forms Builder plugin for WordPress
Enjoy!