December 12th, 2014
VOICE OF DOLLARS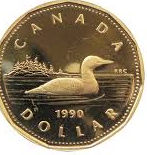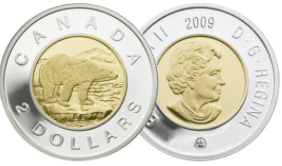 FINANCIAL NEWS 
---
A Look Ahead: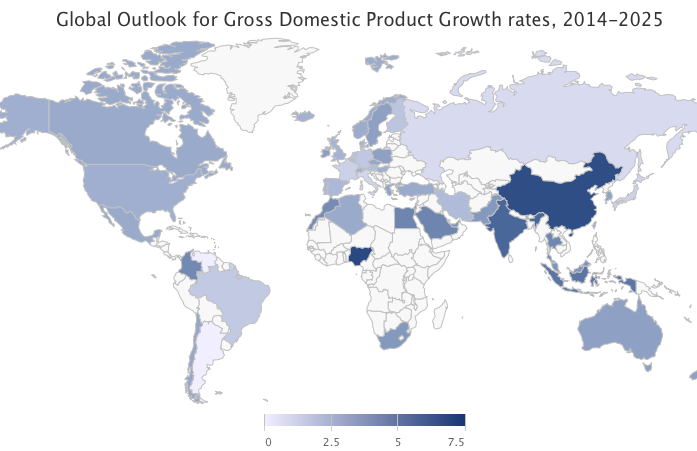 Key News
US Consumer confidence improves further
Oil prices fall under $60 a barrel US, stimulating panic in oil-dependent areas
Cheaper gas prices should lower consumer prices in the US
The Canadian dollar hit its lowest point in over five years to US $0.8631
Falling gas prices should reduce inflation in Canada
China growth continued to slow slightly
Inflation expecations are down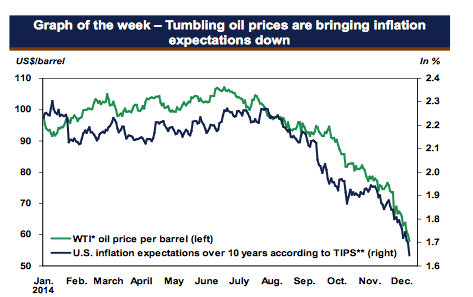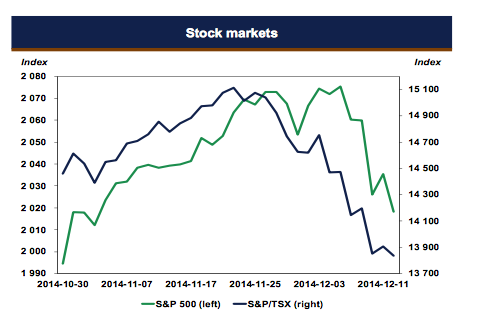 US
The Thomson Reuters/University of Michigan preliminary December index of consumer sentiment increased to 93.8, the highest since January 2007, from 88.8 last month. With sustained hirting and faster wage growth, there is some hope retail sales will improve and make a good beginning for 2015. The consumption growth in Q4 would be a good boost for the US economoy.
Venezuela
Trouble in oil country, as the government and state-run oil company owe $21 billion on overseas bonds by the end of 2016, an amount equal to about 100 percent of reserves. The 48% drop, a veritable plummeting crude in the past six months has destabalized the country's #1 export leading to the imminent possiblity of a full-blown crisis.
Canada: Economic Inequality on the Rise 
The gap between the rich and the poor continues to increase with a staggering 14% of the population now considered low-income, according to Statistics Canada. One out of every six children lives in poverty at 16.3%. So if you are a single mother, chances are you are living in poverty. If you are a senior living alone, there is a 30% chance you are low-income.
Vulnerable populations:
Children of single Moms
Single retired Seniors
As inflation contines with rent, transporation, utility bills and food prices. The rise of wages are not matching, the average canadian has over $20,000 in debts.
But we have to be realistic:
With oil's downward spiral
With Japan in a deep recession
With Europe on the verge of a recession, on the verge of deflation
The world's economy may get worse, before it gets better.
Here are some signs of the current dilemma:
Provincial governments scramble to cut spending to balance budgets for political gains at the expense of social services
Minimum wage does't shift, making the poor more poor with every decade vs the increasing cost of living
If the Bank of Canada increases interest rates, it may hurt over-indebted Canadians even more and sink hopes of a recovery.
There are signs the Canadian dollar will slide and settle closer to $0.80
Income inequality continues to be a major sign of the lack of democracy in the market-place, as policies continue to serve those with narrow self-interest.
Oil & Stocks 
Cheaper gas usually meas tax cuts for consumers, however it also can lead to:
Influencing commodities like copper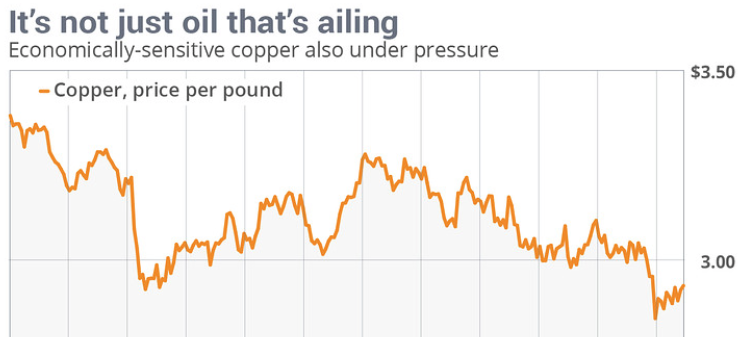 High-yield corporate bonds are under pressure as well, relating to discontent between calm equities overall and the changes in high-yield and energy stocks.
Turmoil in Russia, which has seen the ruble USDRUB, 

+3.23%

 plunge to an all-time low versus the dollar as the nation's central bank scrambles to respond to a currency crisis reministic of the country's 1998 default which sent shock waves through both developed & emerging markets.
Eurozone 
Europe's growth has been slowing as can be seen in the below chart, as even lead player Germany is showing signs of stalling.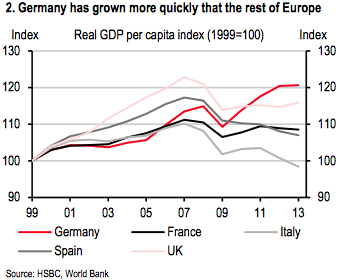 ---
VOICE OF DOLLARS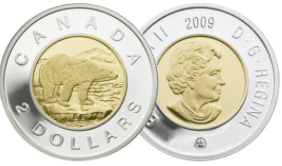 FINANCIAL NEWS
This feature is a thread on the Blog that discusses financial news.
---