What is a Marketing Technologist and why are they becoming more Important?
---
                                                                      December 2nd,  2014.
"Big Data is at the foundation of all the mega-trends that are happening today"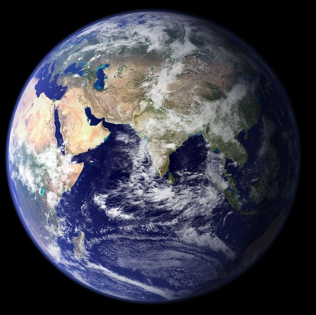 Chief Marketing Technologist….
The research and consulting firm

Gartner predicted that

"

by 2017, a company's chief marketing officer would be spending more on technology than its chief information officer was.

"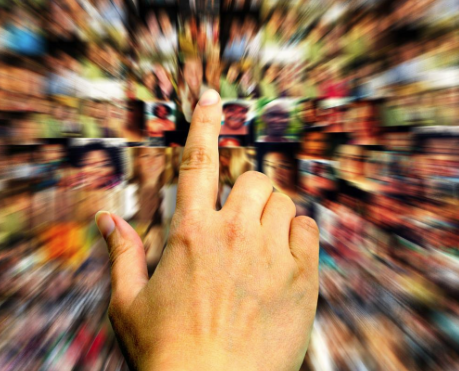 Hello everyone, with new dimensions and $ involved in digital marketing, a new star of the workplace is born. What exactly is a Marketing Technologist though, what is their job description?
According to Gartner, they help senior marketing executives answer questions such as:
Who is leading the charge, deciding which technologies to adopt, how they are implemented and at what pace?
Even after they are integrated, who will manage their ongoing evolution?
Which marketing technology projects should be done in-house, and which through external marketing service providers?
What effect do chief marketing technologists have on organizations? Expanding their research this year, Gartner found several powerful correlations among those that have someone in that role compared with those who don't:
They will spend 11.7% of their revenue on marketing, compared with 7.1% for those who don't.
They will spend 30% of their marketing budget on digital marketing, compared with 21% for those who don't.
They will spend 9.8% of their marketing budget on innovation, compared with 5.0% for those who don't.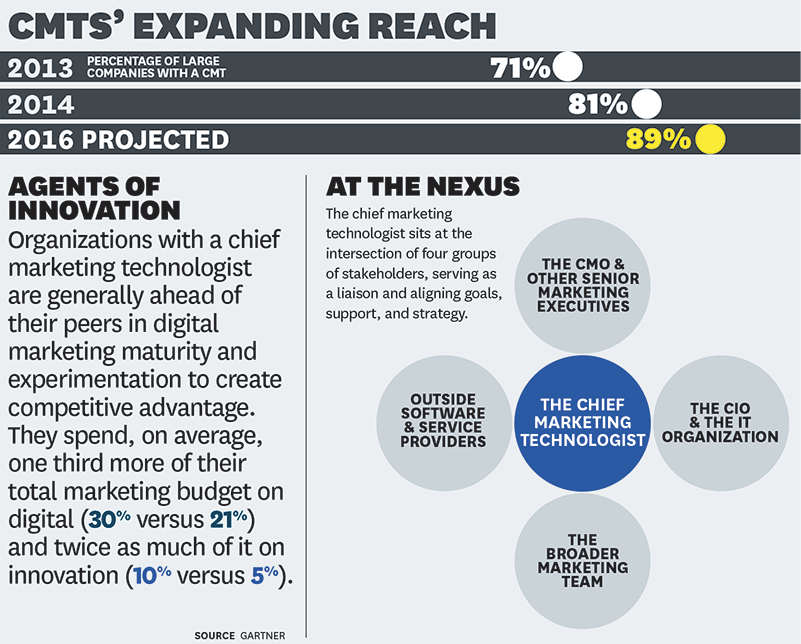 CEOs say that digital marketing is now the most important technology-powered investment their firms can make

…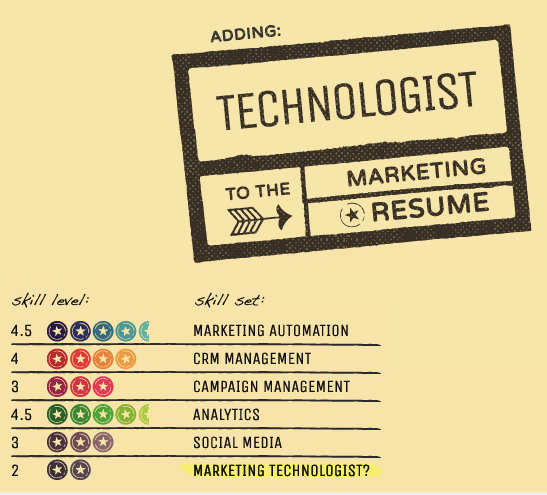 What else does a Marketing Technologist do?
Solving the 'Buyer 2.0' enigma 

Managing a Multi-Channel Environment

Surviving the data deluge


Defining the business requirements for marketing technology investments

Work with the CMO and other executives to define management, measurement, accountability and ROI objectives. 

Serve as an internal champion for marketing technology initiatives. 

 

 
 A recent Gartner study found that
67% of marketing departments plan to increase their spending on technology-related activities over the next two years.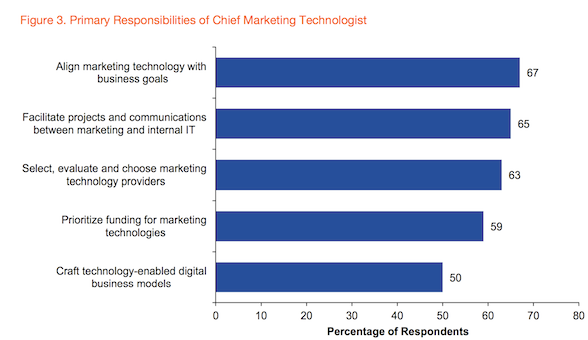 Related Videos: