The Return on Investment of E-mail Marketing
---
                                                                     November, 27th, 2014.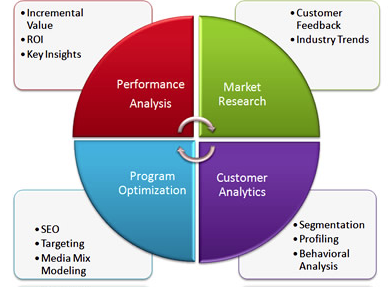 Hello everyone, in Business, return on invement referred to as ROI, is the bottom line. Email Marketing is truly one of the most admirable Marketing tools at your disposal whether you are a small business, start-up or an established corporate structure or Retail giant. The fact is, Email Marketing remains a ROI gem when marketing is moving online and when channels keep multiplying.
E-mail Campaigns and regular Newsletters can help with retaining customers and clients and making new ones.  That's the bottom line and Big Data can help you. You just have to know how to harness it and have some talented and dedicated individuals in your company who can follow-through.

An Increased ROI of 4,300%? It's True and Possible with Email Marketing!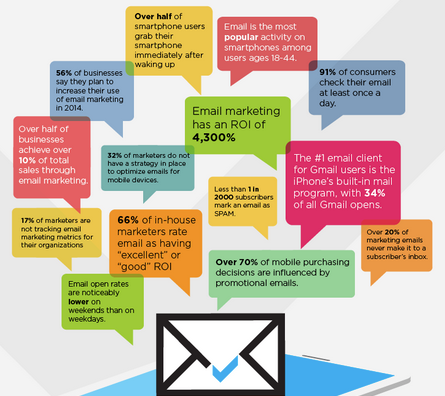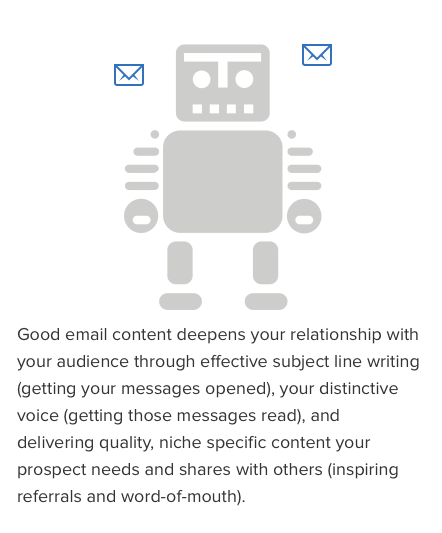 Creating dialogue, trust and building rapport with clients, prospective clients and customers visiting your website is something you should always be thinking of improving.
Create Videos to humanize your brand and stimulate engagement.
Send Newsletters to different sub-lists of your clients (actively use segmentation) with triggers based on customer behaviors and predictive analytics (anticipate customer needs).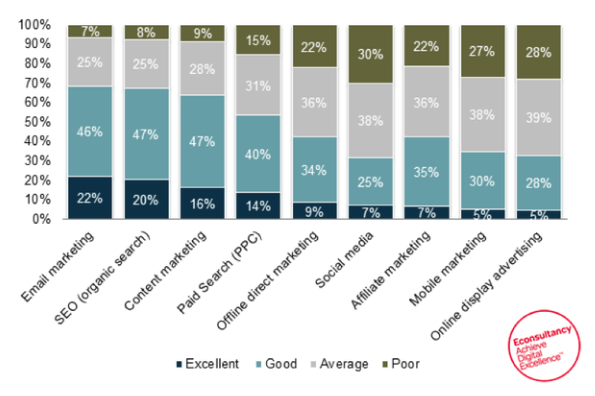 (March, 2014)
Do you use E-mail Campaigns in your company? Share with us your tips, trips (what you avoid) and tricks, feel free to comment!